Traversée is a project by Cécile Beau and Nicolas Montgermont.
Artwork realized by Bordeaux Métropole as part of the public commissioned works from the Ministère de la Culture et de la Communication (2017). With fundings from the Ministère de la Culture et de la Communication - Direction générale de la création artistique / Direction régionale des affaires culturelles Nouvelle-Aquitaine.
Venue
Tramway line C Gare de Blanquefort stop.
TER from Bordeaux St Jean station Blanquefort stop.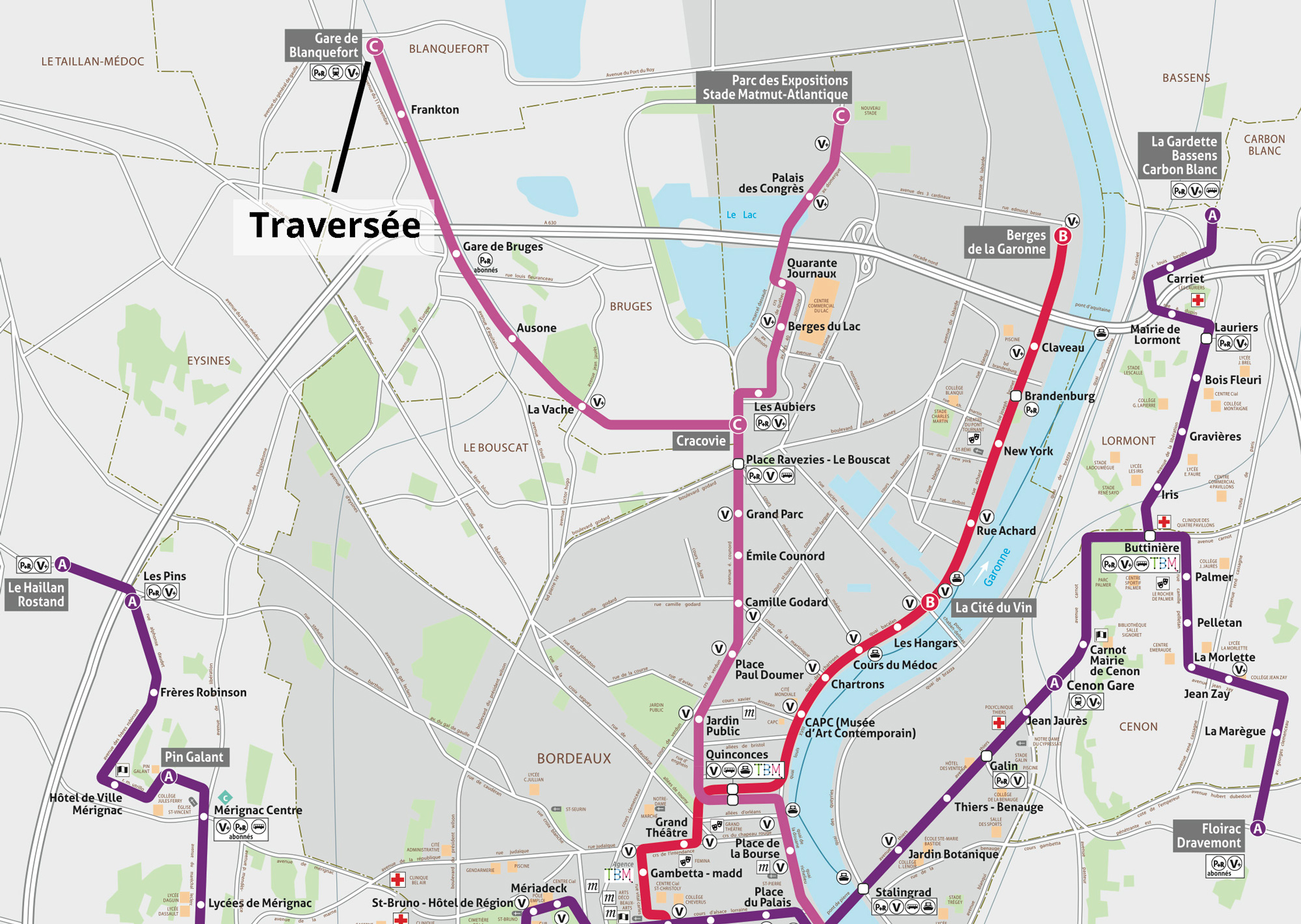 Team
Conception, artistic direction : Cécile Beau, Nicolas Montgermont
Executive production : Olivier Le Gal, David Georges-Francois – REMU
Administration : Léa Ondet, Sandra Cremonesi, Jennifer Ribière – REMU
Scientific advisor: Michel Porchet – REMU
Acoustic study : David Roze / Camille Dianoux – IRCAM
Engineering office : ASCI
Rail supply, transport: Patry
Rail bending: Beimo
Electrical measurments : ETF
Planking : MOTER, Vivre en bois
Civil engineering: Romoeuf, Kaso
Technical support : Jean-Philippe Barrière
3D Simulation : Raphael Kuntz, Christian Canonico
Label Design : Elodie Stephan
Photography : Dmitri Makhomet
Thanks to : Michael Sellam, Jean Francois Dumont, Vincent Guimas, Benoit Fabre, Maylis Turtaut, Maya Andersson & Alexandre Delay, Adrien Mamou-Mani, Jacqueline Teisseire, Mayura Torii, Hortense Gauthier & Philippe Boisnard, Patrick Turtaut, Bernard Mony, Clémentine Decraene, Yvan Etienne, Cyrille Henry, Anne-Sophie Brandalise, Marie Fernandez, Alain Chiaradia, Marion Danthez, Laëtitia Legrand, Alexis Cournet, Philippe Dubrasquet, Julia Hanadi aLabed.